Impact of Inadequate Management of Severe Spasticity
Severe spasticity can take a physical, emotional, and social toll.1
Any patient who demonstrates severe spasticity, meaning it interferes with comfort, active or passive function, activities of daily living, mobility, positioning, or caregiver assistance, should be treated with interventions that may include intrathecal baclofen therapy (ITB therapy).2
ITB therapy is often used when a patient has a suboptimal response to oral medication or failure of less invasive therapies. Healthcare providers and healthcare providers should know how to assess the effects of spasticity and determine the functional limitations in order to develop an appropriate management plan for each individual patient. While clinicians should weigh the risks and benefits of using ITB therapy earlier versus later in the treatment program, it is important to realize that reserving ITB therapy may be restrictive and have unwanted physical, physiological, and social consequences.1-3
"While it is reasonable to consider less invasive options first, unresponsiveness to oral medications or failure of less invasive options should not be mandated before exploring ITB Therapy℠."—ITB Therapy Best Practices Expert Consensus Panel2
If left untreated, severe spasticity can lead to serious physical consequences, such as:
Contractures
Ankylosis
Skin breakdown/Pressure sores
Poor posture
Increased pain
Further impaired movement
Contractures and pressure sores in particular also act as spasticity triggers, which may set off a dangerous escalation of symptoms.6 While some people may use their spasticity to compensate for muscle weakness, delay or nonintervention can have consequences, such as contracture, ankylosis, and skin breakdown, which may outweigh the potential benefits of ITB therapy for severe spasticity.1,2
Studies suggest that patients are commonly inadequately treated for severe spasticity due to poor tolerance or undertreatment.5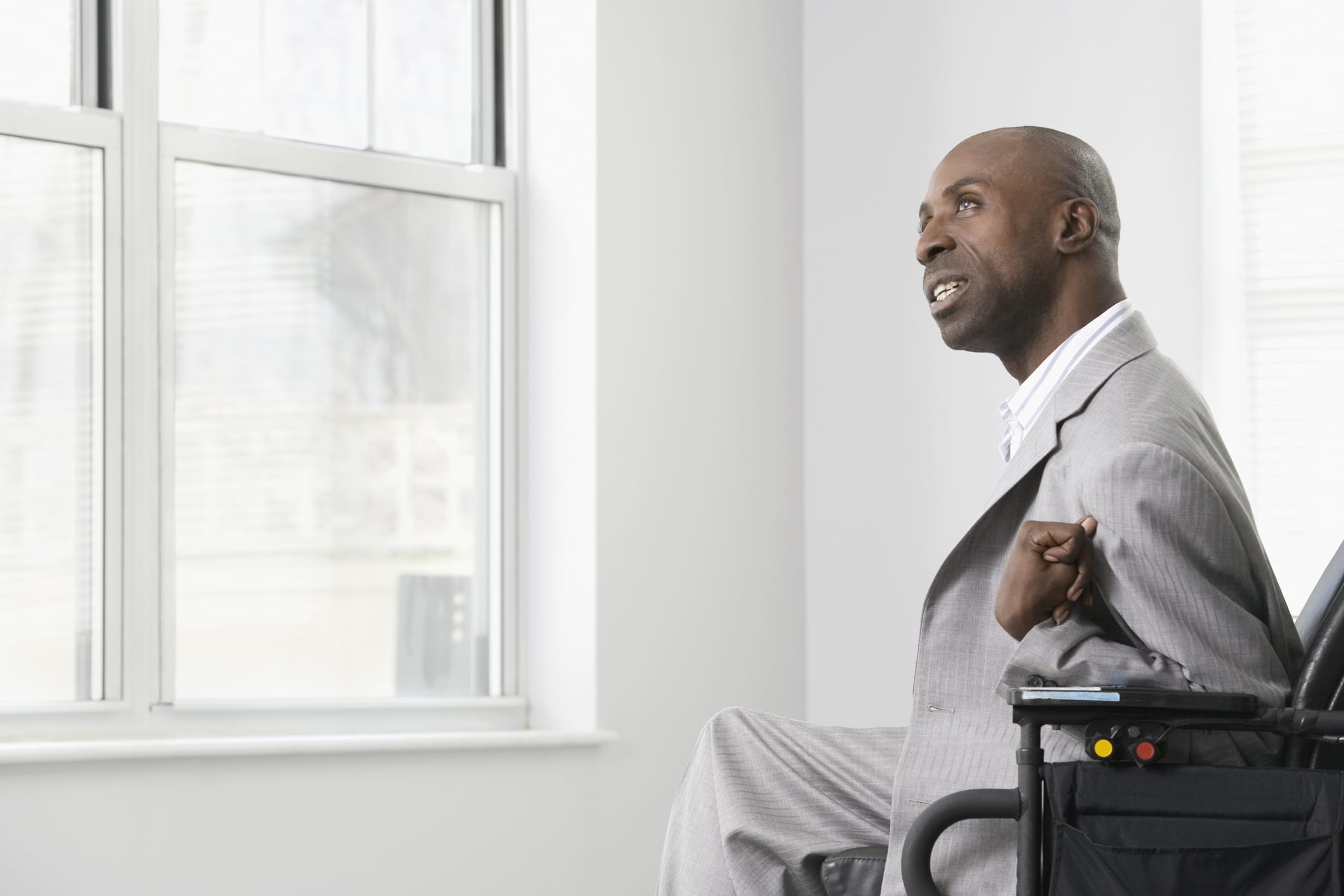 Caregiving for a person with severe spasticity can be difficult if not adequately managed. Spasticity can interfere with bowel and bladder function and care.1 It makes basic tasks like cleaning, dressing, and cooking particularly difficult, which can be frustrating and increase the burden for patients and their caregivers.1
In addition, severe spasticity can have a social and emotional toll. It can even affect personal and sexual relationships.1 Just like patients with severe spasticity, caregivers of those with severe spasticity are more likely to experience anxiety and depression.1 Many patients are embarrassed by their symptoms, and the resulting social stigma can lead to self-isolation.7
Keep in mind that some people with spasticity may actually use the increased muscle stiffness associated with the condition to help support themselves during transfers, or for sitting, standing, and walking.1 They may be doing this without even realizing it. Once treated, they may find they lose this aid in movement.2
Ensuring adequate and appropriate therapy as timely as possible can help patients with severe spasticity.
The impact of severe spasticity encompasses not only physical effects, but psychological and social aspects of life.1,2,6
Lioresal® Intrathecal is not recommended for intravenous, intramuscular, subcutaneous or epidural administration. Due to the possibility of life-threatening CNS depression, cardiovascular collapse, and/or respiratory failure, physicians must be adequately trained and educated in chronic intrathecal infusion therapy. Patients should be infection-free prior to both a screening trial and a pump implantation. The presence of infection may interfere with an assessment of the patient's response to bolus Lioresal® Intrathecal (baclofen injection), increase the risk of surgical complications and complicate dosing.4
Nair KP, Marsden J. The management of spasticity in adults. BMJ. 2014;349:g4737.
Saulino M, Ivanhoe CB, McGuire JR, et al. Best practices for intrathecal baclofen therapy: patient selection. Neuromodulation. 2016;19(6):607-615.
Brashear A, Elovic E. Chapter 1: Why is spasticity treatment important? In: Brashear A., Ed. Spasticity. Diagnosis and Management. 2nd ed. Demos Medical Publishing, LLC. 2016.
Lioresal® Intrathecal (baclofen injection) [prescribing information]. Saol Therapeutics, Roswell, Georgia; January 2019.
McGuire JR. Chapter 2: Epidemiology of spasticity in the adult and child. In: Brashear A, Elovic E, eds. Spasticity: Diagnosis and Management. 2nd ed. New York, NY: Demos Medical Publishing, LLC, 2016.
Spasticity. National Multiple Sclerosis Society website. https://www.nationalmssociety.org/Symptoms-Diagnosis/MS-Symptoms/Spasticity. Accessed December 7, 2016.
Bhimani R, Anderson L. Clinical understanding of spasticity: implications for practice. Rehabil Res Pract. 2014;1-11.