Spasticity is one of the more common features of multiple sclerosis (MS), and can be potentially disabling.1,2
84% of all patients with MS suffer from some degree of spasticity, ranging from mild to completely incapacitating3,4

Approximately 40% to 70% of patients with multiple sclerosis report impairments or disabilities due to spasticity3,5
63% of patients experienced spasticity that forced them to alter their daily routine3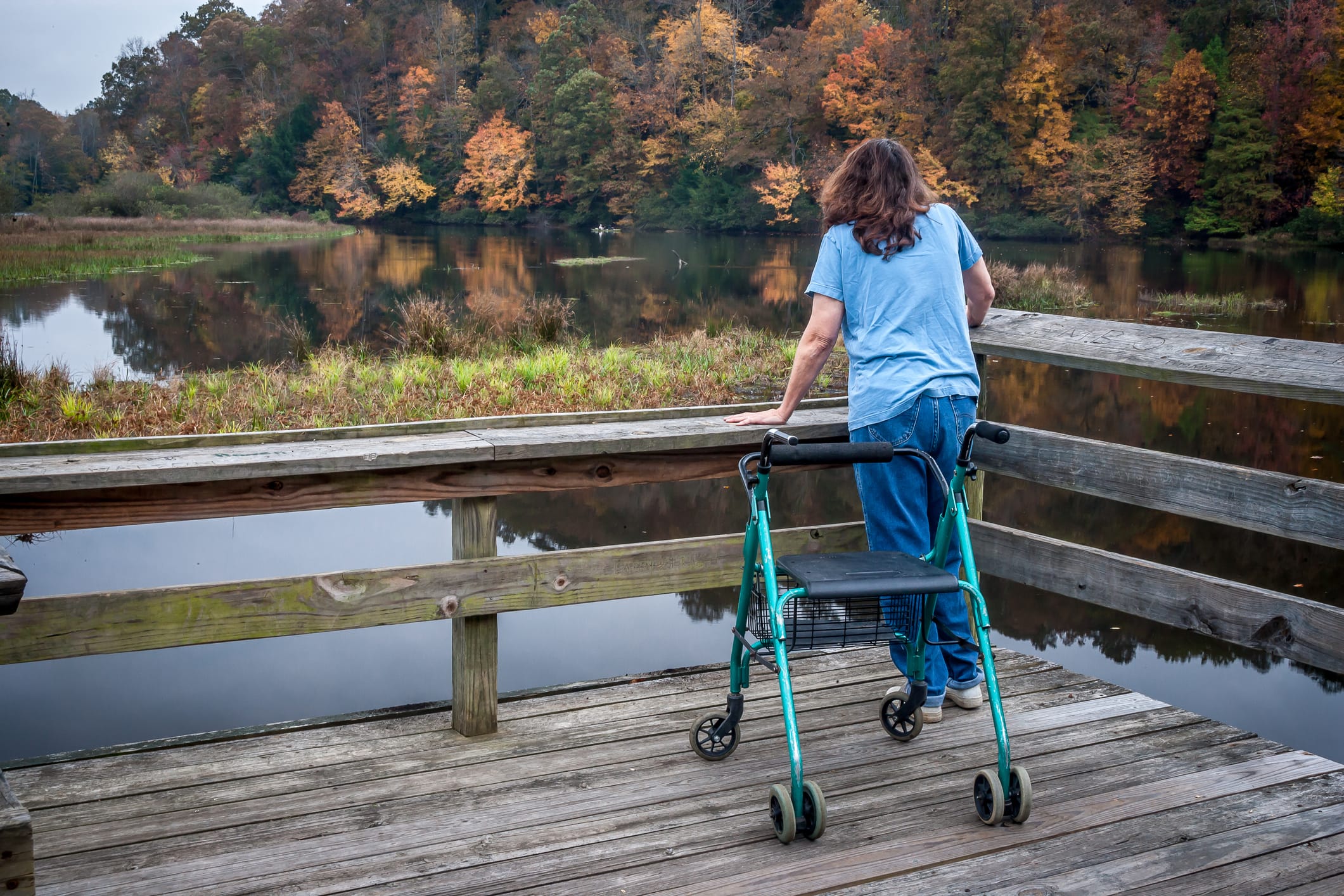 Severity Spasticity in Mutiple Sclerosis Patients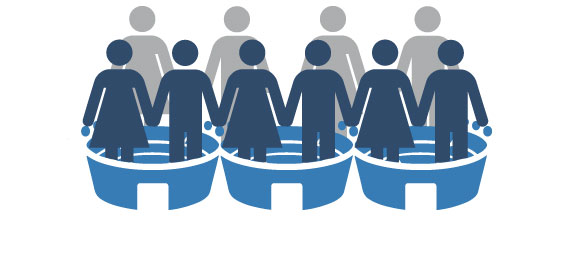 More than 6 out of every 10 patients with spasticity related to multiple sclerosis have spasticity that could be considered severe.
ENOUGH TO FILL MORE THAN 3 YANKEE STADIUMS.3,6
Importantly, an estimated 22% of multiple sclerosis patients who are suffering from severe spasticity are not identified or are not being treated for their spasticity.2 Multiple sclerosis patients with more severe spasticity are more likely to be older, male, disabled, or unemployed, and have a longer duration of disease with more relapses or worsening of MS symptoms.2,3
Every multiple sclerosis patient should be screened for spasticity at every appointment. Screening should include an assessment of range of motion and the functional ability required for self-care, mobility, transfers, and balance.7
Spasticity can have deleterious effects. In multiple sclerosis, this can mean immobility or inactivity resulting in diminished endurance for ambulation or other activities; physiologic changes to muscles, tendons, and ligaments that can result in contractures that profoundly compromise independence in transfers, toileting, bathing, and dressing; changes in bone mineral status, that when coupled with steroid medications, can lead to increased inability to stand or do weight-bearing activities; and changes to cardiovascular and pulmonary status.4
Adequate and timely treatment of spasticity can prevent compromise of the cardiovascular, pulmonary, and musculoskeletal systems in patients with multiple sclerosis.4
Since MS is a progressive disease, the goals of treatment may differ from those for other conditions.8 Severe spasticity may worsen over time, so early treatment using ITB Therapy℠ with Lioresal® Intrathecal (baclofen injection) may be warranted to prevent further muscle weakness, loss of function, and long-term complications associated with immobility, including pressure ulcers, contractures, and deep vein thrombosis.4,8 Retaining underlying strength early in treatment may help to maintain muscle mass, and in most cases, medication may also help relieve the pain, discomfort, loss of independence, and limitation of activities resulting from severe spasticity.9
For spasticity associated with MS, ITB Therapy℠ with Lioresal® Intrathecal should be used in patients unresponsive to oral baclofen therapy, or those who experience intolerable CNS side effects from oral baclofen.10 Treatment with Lioresal® Intrathecal (baclofen injection) may increase function with fewer side effects than oral baclofen.
MS prevalence. National Multiple Sclerosis Society website. https://www.nationalmssociety.org/About-the-Society/MS-Prevalence. Accessed December 12, 2016.
Rizzo MA, Hadjimichael OC, Preiningerova J, Vollmer TL. Prevalence and treatment of spasticity reported by multiple sclerosis patients. Mult Scler. 2004;10(5):589-595.
McGuire JR. Chapter 2: Epidemiology of spasticity in the adult and child. In: Brashear A, Elovic E, eds. Spasticity: Diagnosis and Management. 2nd ed. New York, NY: Demos Medical, 2016.
Shah A. Maitin I. Chapter 24: Spasticity due to multiple sclerosis: epidemiology, pathophysiology, and treatment. In: Brashear A, Elovic E, eds. Spasticity: Diagnosis and Management. 2nd ed. New York, NY: Demos Medical, 2016.
Haselkorn JK, Loomis S. Multiple sclerosis and spasticity. Phys Med Rehabil Clin N Am. 2005;16(2):467-481.
New York Yankees: Stadium comparison. Major League Baseball New York Yankees official website. https://newyork.yankees.mlb.com/nyy/ballpark/new_stadium_comparison.jsp. Accessed September 27, 2017.
Multiple sclerosis and spasticity. Veterans Affairs (VA) website. https://www.va.gov/MS/Veterans/Symptom_Management/multiple_and_sclerosis_spasticity.asp. Updated September 2009. Accessed December 12, 2016.
Saulino M, Ivanhoe CB, McGuire JR, et al. Best practices for intrathecal baclofen therapy: patient selection. Neuromodulation. 2016;19(6):607-615.
Nair KP, Marsden J. The management of spasticity in adults. BMJ. 2014;349:g4737.
Lioresal® Intrathecal (baclofen injection) [prescribing information]. Saol Therapeutics, Roswell, Georgia; January 2019.