What is Severe Spasticity?
Spasticity is described as feelings of muscle stiffness and/or involuntary muscle contractions. Signs of spasticity may include exaggerated muscle jerks and muscles being continually flexed or flexed in short bursts.1,2
Severe spasticity is defined by how limiting the spasticity is to a patient or caregiver. For some patients, spasticity may be as mild as occasional muscle stiffness that causes minimal disruptions. But for many others, spasticity may be severe enough to be painful, uncontrollable, significantly decrease their quality of life, and limit their ability to do simple tasks. Even seemingly mild cases of spasticity may be considered severe when they interfere with daily activities, such as dressing, cooking, or bathing.2,3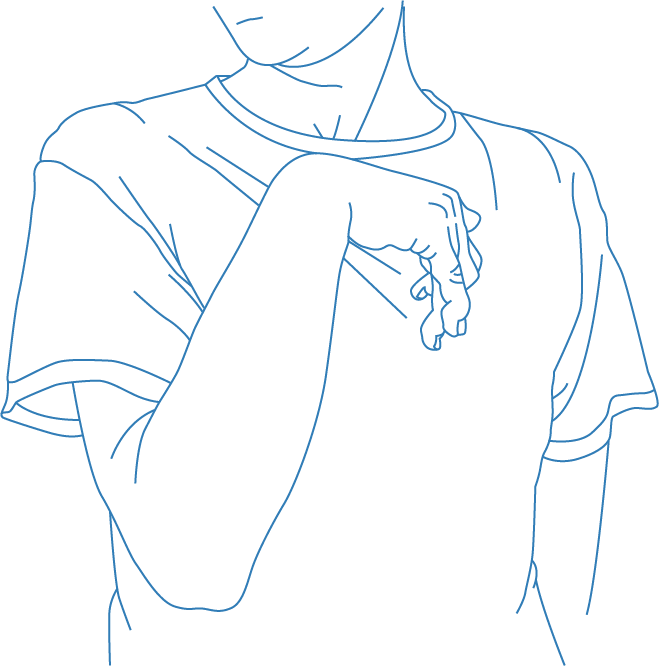 If you suspect severe spasticity is holding you or a loved one back, there are options available that may help.
What does severe spasticity look like?

How else does spasticity impact patients?
It can challenge your ability to perform daily activities
It may minimize your capability to perform proper hygiene
It may cause stiffness in your body, causing additional pain and spasms
Spasticity. National Multiple Sclerosis Society website. https://www.nationalmssociety.org/Symptoms-Diagnosis/MS-Symptoms/Spasticity. Accessed December 7, 2016.
What is spasticity? National Institute of Neurological Disorders and Stroke (NINDS) website. https://www.ninds.nih.gov/disorders/spasticity/spasticity.htm. Last modified October, 2011. Accessed December 7, 2016.
Saulino M, Ivanhoe CB, McGuire JR, et al. Best practices for intrathecal baclofen therapy: patient selection. Neuromodulation. 2016;19(6):607-615.