For long-term management of severe spasticity, calculated doses of Lioresal® Intrathecal (baclofen injection) are delivered to the spinal fluid through a catheter by a pump that is surgically implanted under the skin of the
abdomen.1,2
Your doctor will determine an optimal, individualized dose of Lioresal® Intrathecal by incrementally increasing the dose until your appropriate dose is found, making increases as often as every 24 hours. The ultimate goal of this personalized approach is that muscle tone is maintained as close to normal as possible, and to minimize the frequency and severity of spasms to the extent possible without inducing intolerable side effects.1
You should expect that your dose of Lioresal® Intrathecal may need further fine-tuning over time while you adjust to changes in lifestyle due to lessened spasticity.1
Lioresal® Intrathecal, when delivered through Medtronic's programmable SynchroMed® II pump, allows multiple dosage modes that deliver medication when patients need it most. One example is the simple continuous mode that provides a constant level of Lioresal® Intrathecal throughout the night and day. For most patients, their severe spasticity is well-managed with this dosing approach; however, some patients may have particularly painful spasms at night or when active during the day. In these cases, the pump system can be programmed for increased dosage when it is most needed. In both dosage modes, the SynchroMed® II pump provides a steady state of medication that just isn't feasible with oral baclofen. A steady state of Lioresal® Intrathecal means that the level of medication in your body does not fluctuate over a long period of time, leading to more consistent reduction in muscle tone.2,3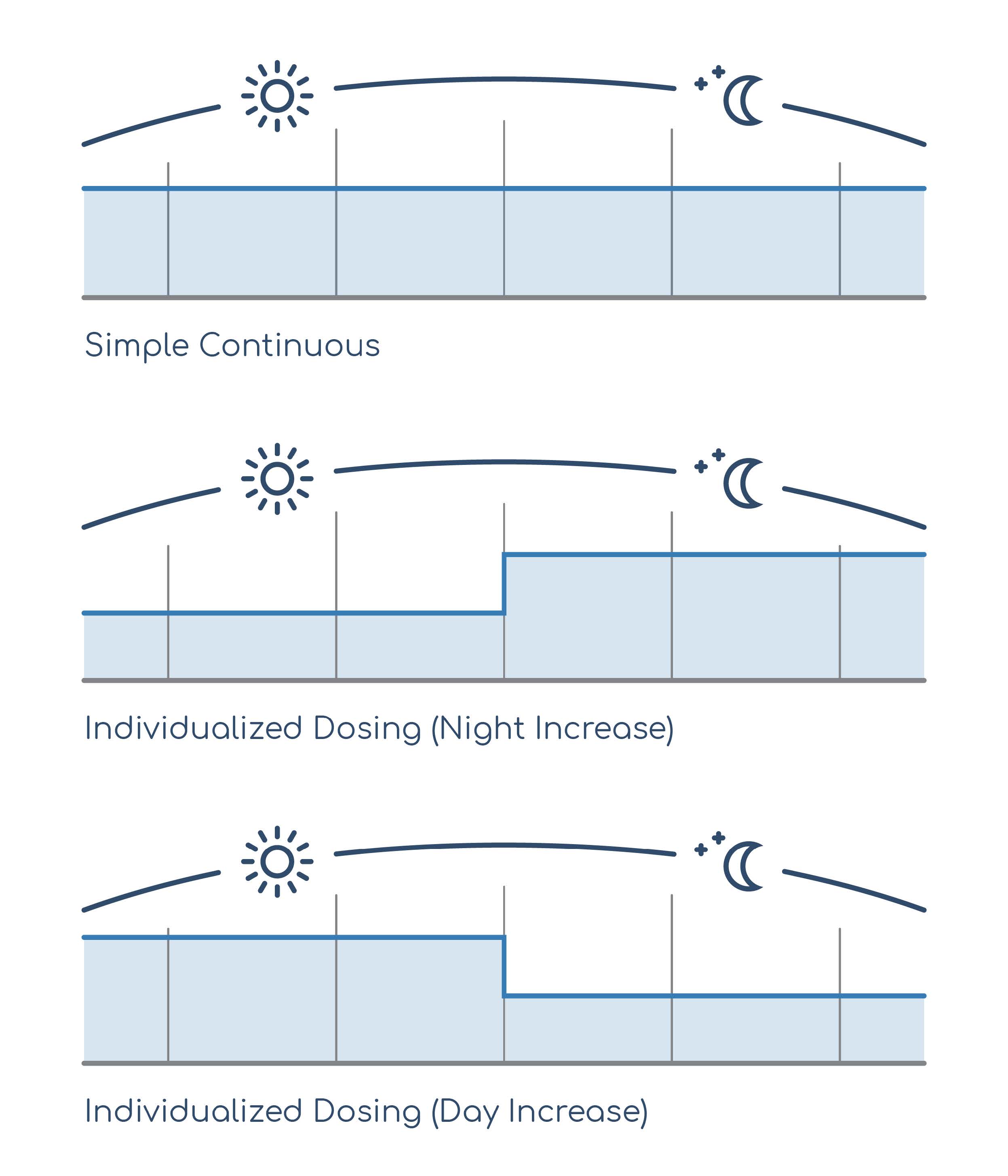 Lioresal® Intrathecal (baclofen injection) [prescribing information]. Roswell, GA: Saol Therapeutics; September 2016.
Boster A, Adair R, Gooch J, et al. Best practices for intrathecal baclofen therapy: dosing and long-term management.Neuromodulation. 2016;19(6):623-631.
McCormick ZL, Chu SK, Binler D, et al. Intrathecal versus oral baclofen: a matched cohort study of spasticity, pain, sleep, fatigue, and quality of life. PM R. 2016;8(6):553-562.