Spasticity can arise as early as a few weeks to as long as a year after a stroke occurs. Between 3 and 12 months after a stroke, spasticity occurs in an estimated 17% to 43% of stroke survivors. This delayed onset of spasticity can be problematic for some stroke victims, as rehabilitation may have already been completed 6 months after their stroke occurred. If this is the case, you may need to revisit your rehab specialists, if you think your muscles have become tighter. For this reason, stroke victims and their healthcare providers should be vigilant of the signs of spasticity even a year or more after their stroke. Schedule a follow-up visit with your neurologist, physical therapist, or doctor if signs of spasticity occur.1-3
Progression of Stroke Victims4,5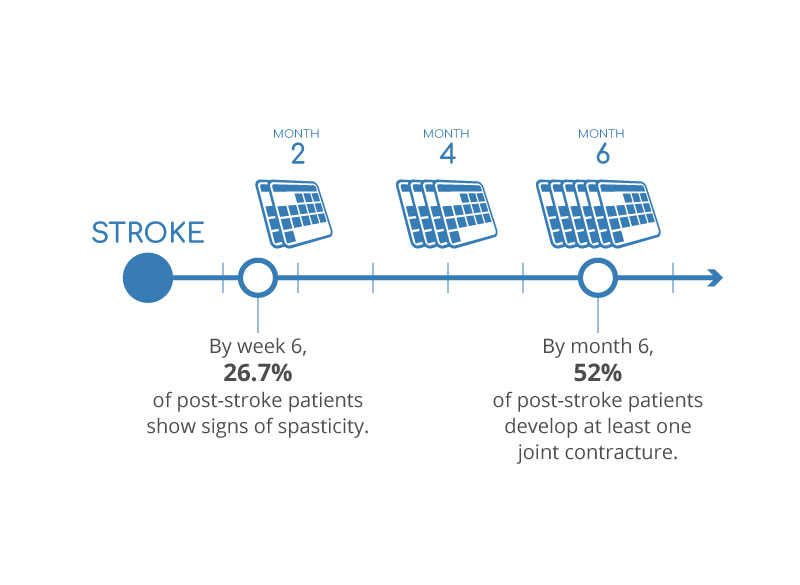 Recognize the Signs of Spasticity in Stroke Victims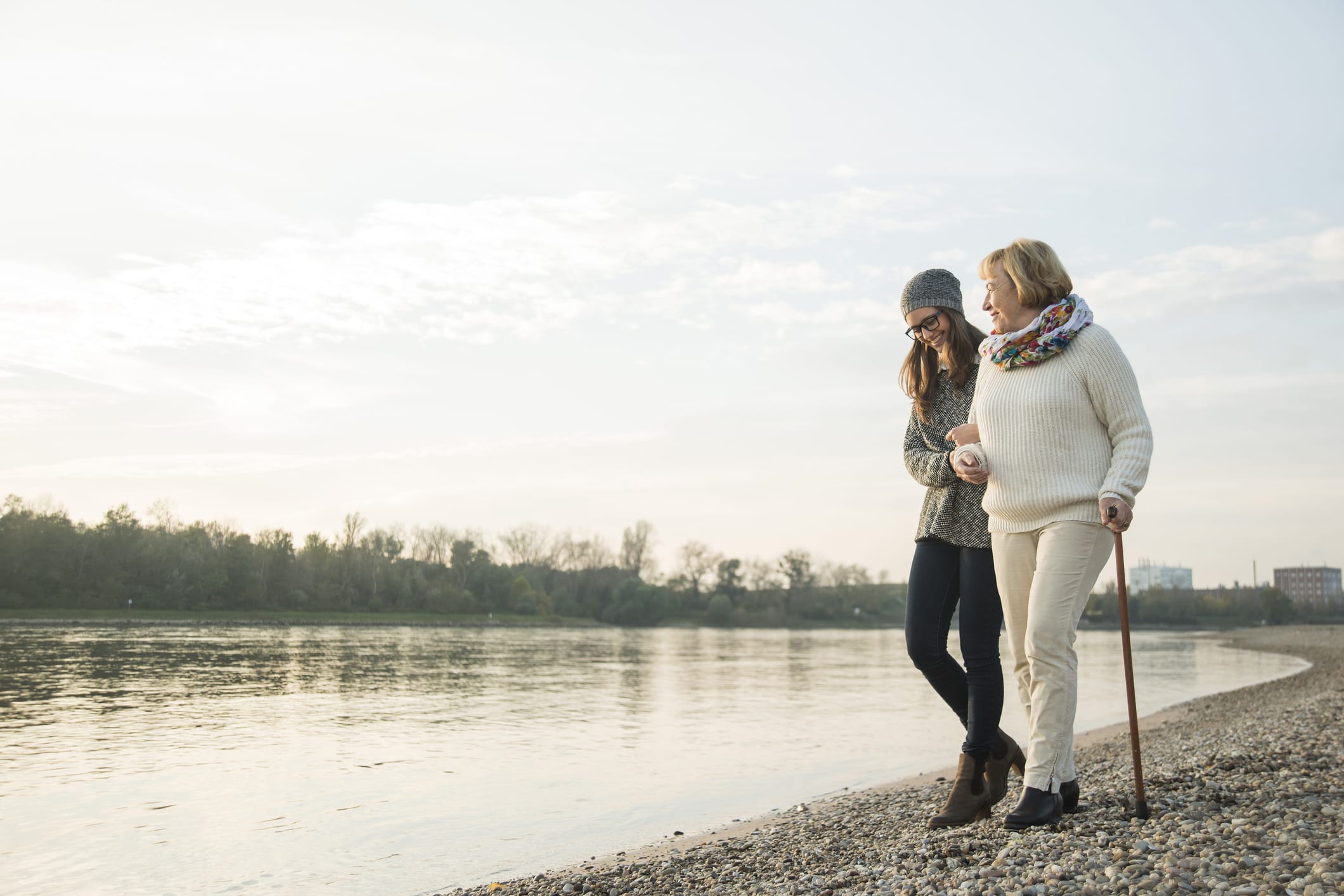 The most frequently observed signs of spasticity after stroke are:1
Inwardly rotated shoulder with flexed elbow and wrist
Extended leg with feet flexed inwardly
If you have suffered a stroke at least a year ago, and are experiencing these signs, spasticity may be the cause.
You can do more to take control of your condition, and these signs of spasticity can be treated. Talk to your doctor about treatment options.
Thibaut A, Chatelle C, Ziegler E, et al. Spasticity after stroke: physiology, assessment and treatment. Brain Inj. 2013;27(10):1093-1105.
Francisco GE, McGuire JR. Poststroke spasticity management. Stroke. 2012;43(11):3132-3136.
Post-stroke rehabilitation. National Institute of Neurological Disorders and Stroke (NINDS) website. https://stroke.nih.gov/materials/rehabilitation.htm. September, 2014. Accessed December 14, 2016.
Wissel J, Schelosky LD, Scott J et al. Early development of spasticity following stroke: a prospective, observational trial. J Neurol. 2010;257(7):1067-1072.
Kwah LK, Harvey LA, Diong JH, et al. Half of the adults who present to hospital with stroke develop at least one contracture within six months: an observational study. J Physiother.2012;58(1):41-47.
Quick facts: Miami city, Florida. US Census Bureau website. https://www.census.gov/quickfacts/table/PSTO45215/1245000. Accessed September 29, 2017.