Lioresal® Intrathecal
(baclofen injection)
Treatment with Lioresal® Intrathecal (also known as Intrathecal Baclofen Therapy [ITB]) to help manage severe spasticity works by delivering precise doses of baclofen into the fluid surrounding the spinal cord.1
Lioresal® Intrathecal (baclofen injection) is a muscle relaxant and antispastic medication that is used for the management of severe spasticity caused by injury to or certain conditions of the brain or spinal cord.1 For long-term management of severe spasticity, a Medtronic pump (known as the SynchroMed® II) is surgically implanted under the skin of the abdomen to deliver calculated doses of Lioresal® Intrathecal to the spinal fluid through a catheter. The SynchroMed® II infusion pump is able to be programmed by your doctor to provide personalized, fine-tuned dosing, allowing you to receive a steady continuous dose, or dosing that best matches your daily needs. This is something that cannot be achieved typically with oral baclofen.
Lioresal® Intrathecal is a different option for the treatment of severe spasticity. Your doctor can tell you more about the medication, device, and procedure to help determine if Lioresal® Intrathecal is right for you.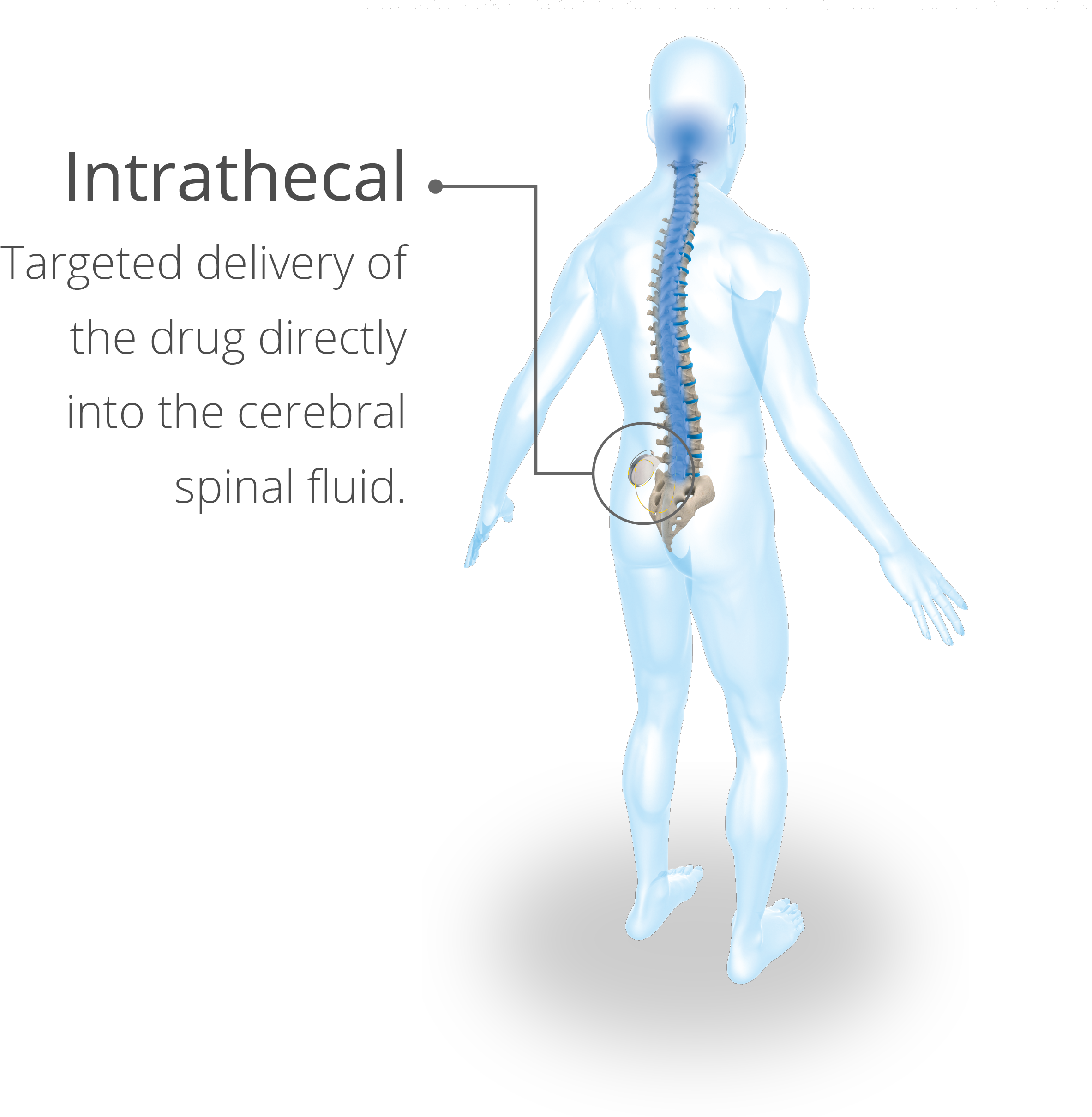 Lioresal® Intrathecal (baclofen injection) [prescribing information]. Roswell, GA: Saol Therapeutics; September 2016.
SynchroMed® II Drug Infusion System brief statement. Medtronic website. Available at: https://www.medtronic.com/us-en/healthcare-professionals/therapies-procedures/neurological/targeted-drug-delivery/indications-safety-warnings/brief-statement.html. Revised April 2016. Accessed April 25, 2017.